I have a Dream and it is to be free (Part 2)
The real journey begins
The Final Lesson 
After learning all the important things about how to become a freealancer (paidlancer) from Charmaine (yes I like to use the term paidlancer), I begin my first real paidlancer job. Researching about national holiday's in other countries. Although it's not the job I like, I learnt a lot about holiday and celebrations in other countries. The main problem this client wanted to solve was she needed to do a holiday calendar for clients wanting to outsource.  They hire paidlancer's from many countries, but they don't know clearly know about the holiday's of the paidlancer's  which days they take off thus this can be a disaster for an employer when a deadline is near.
My task was to research about the Bangladesh's holidays, including national and religious celebrations. Then, the raw information will be organized and refined according to client's holiday calendar template. This is not complicated, and the main purpose is to train us about using the Upwork tracking tool so our time gets counted and we get paid. 
This work view tool allows employers to track your work when they hire you hourly, to make sure you spend your time doing their task rather than browsing Facebook or watching YouTube videos. Here's how it works:
You install the program on your computer

When log in, you can interact with clients in various ways: message, video, voice call, send file….

When you start working, click on the timer to start counting. The tool will take screenshot of your computer every 10 minutes as a proof-of-work.

When you finish your task, click to end the counter. Your payment will be calculated by the amount on the timer. 
After I finished the job, I received my first payment just like Charmaine promised. OMG!!! My first money ever that I earnt online and in USD!!   This is the first time I ever received dollars from my work, and it's on an international level. Wow. Not sure how the others on the course feel, I don't know if they were excited as me, but for me, I was just too happy and couldn't hold my feet. (Yeah I like dancing too). Below is sooooo me!!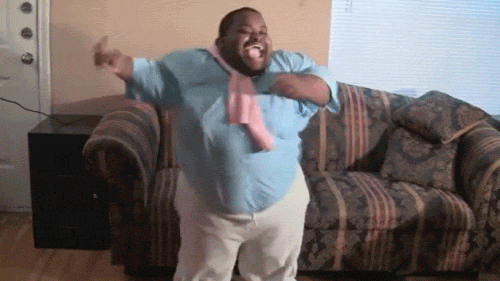 Now what?
Well at this point, I realize that freelancing has its downsides too.  The freelancing jobs are mostly one-time. So, you have to continuously find new tasks. There are two ways: Find new clients or maintain long-lasting relationship with old clients. Both can be done in Upwork.
It's pretty straight forward as you can find a dozen of promising jobs, ranging from every fields. As I said on the first part, you could find every job on it. However, there's one thing you need to remember: Too many is not good, suitable is good. If you first join the Upwork paidlancer market, it's better to go for a long run, build a better portfolio, upgrade your skills, try to do the job and improve your skills better and better every day, not just trying to finish the jobs in the average quality. Do your best and like Charmaine taught us build long term relationships with clients that will provide regular work.
If you can do a task, someone can practice more and improve themselves, and eventually bring a better outcome for client. And guess what, client would choose them over you. So do it, do it great, and do it hard.
Now the real battle begins.
I was starting find new paidlancing jobs two months ago and it's hard.
However, "it is the first step that costs", an old saying. When you don't have any connections, reputation or portfolio, you hardly make client believe in your skills. Not to mention overwhelming and extremely fast competitors are always hunting for jobs. Luckily I had the job I did for Charm Marketing and my first feedback and portfolio item.
So what should you do now?
First, you should build your acceleration speed slowly, but steady. There are things you should consider when choosing a job:
Can you do it perfectly and satisfy the client? This one can be a little bit tricky, because some client have clear brief (they know exactly what they want to achieve) and some don't, so for an ambiguous job, if you being offered, clear out the requirements at first hand. Nothing ruins your freelance career faster than an unsatisfied client.

Can you manage the timeline and workload? Jobs will come unexpected, and urgent. Many jobs in Upwork are one-time, and in a hurry, so they need to finish it quick. Plus, when you are a freelancer, chances are, you have many jobs simultaneously, so you must consider this and not take on too many jobs at the same time if you can't meet the deadlines.
The main goal for the beginner is to build reputation and portfolio. Client's will investigate carefully your portfolio before choosing you as the best candidate. Slowly and steadily build your portfolio with five star projects and great reviews. The review from previous clients will affect current client and build a trust between you and employers, even though you two haven't met.
My struggle continued, but I have learned a lot
I will tell a story of me nearly losing $50 from a job.
After two week finding and searching for jobs, as well as select the most suitable jobs, finally I have landed my first real job. The client is from Muin, a guy from India and is translation from Vietnamese to English, and the budget is great, 50 bucks!
I was so happy, although in my training lesson with Charmaine, I was taught to careful choose clients as there are many fake clients with low reputations.
Let's see. Hm hm. He has spent a decent amount of money on Upwork, and the review was good. Seem likes someone I can trust.
I sent the proposal.
Later that day, he private messaged me (PM) me back on Upwork message, and sent the file immediately, saying that this need to be done as soon as possible.
"Can you finish it tomorrow?"
"Yes" I replied, and start to do it immediately.
After several messages for clarifying the requirement, I began the work.
At 6PM Thursday, I sent him the result, with clear and perfect translation. I had to stay up late until 5AM that day to complete the task, but I'm happy, because it's my first job and I need to do it perfectly.
Done, I asked him to review the tasks, he just reply with "Thanks" and his nickname was offline. I think it's okay, then I wait.
One day.
Two day.
…
Two weeks later.
I was waiting for a confirmation, but his nickname never online again.
….
So what do I do now?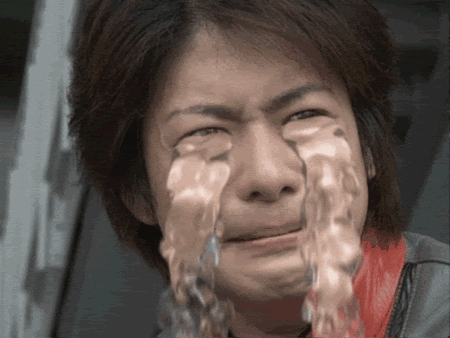 Just kidding. I was sad, but not as like above. After two weeks of waiting, I realized, I could get into a scam. I intended to contact Upwork for help. But I realized I didn't have anything to prove and even Upwork may not stand on my side, I still did not get my money back. How stupid I am.
I found out that my type of jobs is one-time project, and the product is delivered in a whole. So, we must divide into smaller milestone for payment and work. My client and I have to agree on divide on parts of the project, and my client must put some money for a third party as an escrow. The third party is Upwork. By doing that, whenever I finish my work, I will always be guaranteed for payment. If the client refuse to cooperate, all the escrow money is transferred to me. So I don't have anything to lose.
But sadly, I don't have any type of commitment like that. How stupid I am.
Luckily, there are still good people around.
I was couldn't stand it anymore. I messaged him again. No reply. I decide to message again tomorrow.
After 3 days, he replied. My hope rises a little bit. But to make sure everything is okay, I reply asking for the quality of my work. Then I wait for his message. (He must be super busy saving the world, because he only replies one line and then off). It takes 4 days just for four lines of messages.
Muin is a good man. He doesn't take advantages of me. We agree to create the contract again, and he defines four milestones, then I deliver four works phase. Finally, he transferred the payment for me.
First rules of freelancing: Follow the procedure it will protect you. And be patient.
Nothing comes easy, but everything is worth something
After experiencing the real paid-lancing life, I have learned many things.
The hardship is the one that teaches you the most. If things easy, you won't learn anything, and you won't grow up to be a good paid-lancer. Remember that.
I decided to join the Charm Marketing Outsourcing Agency since they have already built a great portfolio on Upwork and it will help me to get a better creditability online and also regular work so new client's trust me. In addition, they already have long-lasting clients, which they have built up over 7 years equal to half the age of Upwork. Plus another 3 years experience on Elance. It's a long time. Charm Outsourcing Website
Life is a journey, not a destination. It will be the long journey, so just enjoy every moment, and improve yourself every day and you can always hire me as a writer or for transcription by clicking this link  Hire Me On Upwork Here.